Xeccon Geinea Super Bright Micro Rear Light
Brand:
Xeccon
Product Code:
GEN-R
Reward Points:
0
Availability:
In Stock
Price: US32.00

USA ONLY. The Geinea rear light an ultra powerful marvel. It has to be seen to be believed. This Cree XP-E2 Red equipped rear light has evolved to make it user friendly. Any one of the four modes of steady high, steady low, slow strobe and fast strobe can be used in the day and night safety visibility. Geinea rear weighs only 23 grams. This little beauty will pump out 160+ real lumens. We've put it side by side with the world's brightest rear light, the DesignShine DS500. When we say worlds brighttest we mean a light that's been concepted and built as a rear light. This beacon is highly visible at 140 metres plus in the day.
Equipped with 1 x Cree XP-E2 Red emitter | Output Colour: Red | TIR / Aspherics Honeycomb Diffuser Lens | Estimated nominal lumens: 160+ | Weight just 23 grams | Dimensions Diameter 23mm Length 27mm | Remote switch with battery indicator | Velcro strap with rubber shim | Water Resistant Design and Construction |
BAK 2200mAh 2 cell Li-ion battery | BAK A06 Lithium Cobalt cells | Nominal voltage: 7.4v | Charging voltage: 8.4v | Australian Standards, MEPS & C-Tick 8.4V 2A charger |
Runtime Test Sample: BAK 2200mAh on Steady Hi - 7h 17m |
Charge Time Sample: With 2A charger - 1h 42m
Geinea I Rear light head | Soft shell BAK 2200mAh Li-ion battery in neoprene pouch | Approved chargers - pins country of destination dependent | Velcro securing strap | 2 o-rings | Extension cable | Manual |
This item is available for Australia, United States, UK, most of Europe and other destinations. Free Australia-wide overnight delivery via Toll Priority. Free delivery to addresses within US for limited specials marked with USPS logo on the top right. For UK, EU and most others, we offer free delivery for order over USD100. Shipping via SwissPost or equivalent. This mode takes longer than expedited carriers like DHL, Toll Global etc. To use expedited or express shipping please select the $15 shipping option on Checkout. Delivery will be within 10 working days.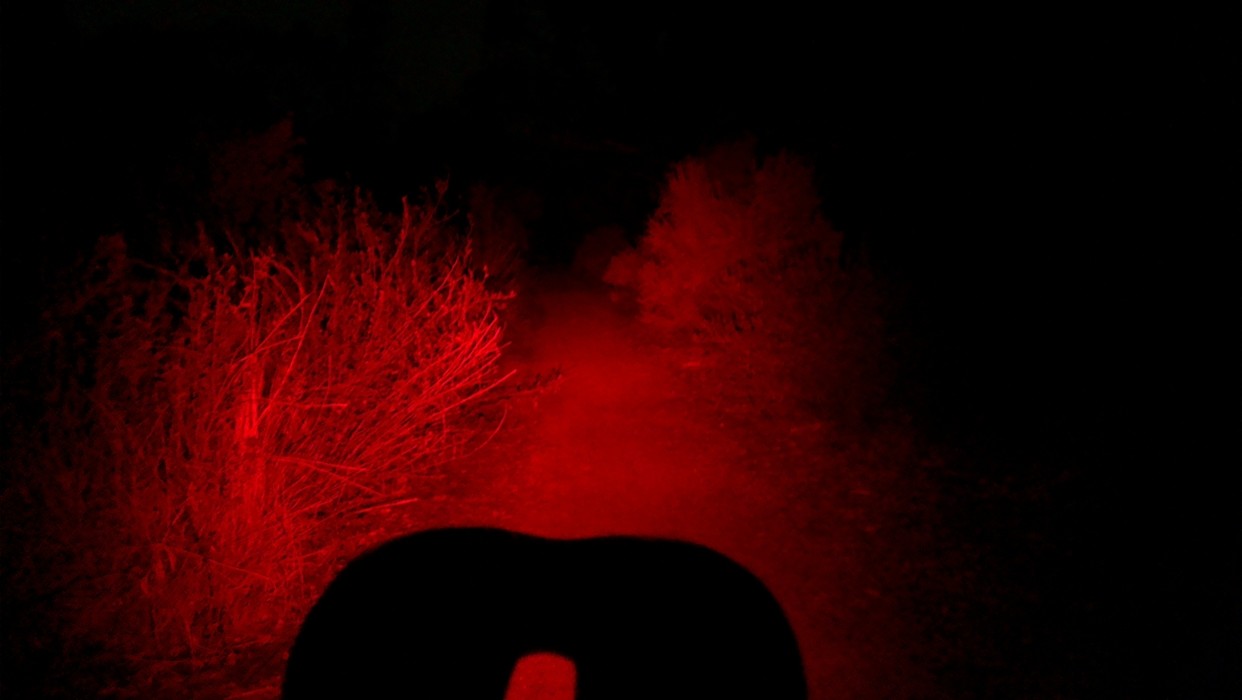 Runtime Test Guide and Charge Time Guides are test done by representatives of mtbRevolution. Results from these test are approximate indication of what each light and/or battery in our website can perform to under controlled conditions. These controlled conditions are ambient temperature of 20°C ± 3°C with airflow equivalent to 10 km/h. Test results published may vary depending on factors regarding age & condition of product and ambient surroundings
Front & rear LED bike lights in this website are high powered & extremely bright LEDs. Majority of these lights are meant for night mountain bike trail riding or 24 hour mtb cross country racing. High brightness settings must NEVER be used in built up urban areas in the night. Strobes can be used for daytime riding safety. Please use and ride responsibly
Night trail riding is fun & safe provided care and precautions are taken. Nonetheless it is still an inherently dangerous activity by definition compared to walking the dog with a little torch. Riders must be attentive and ride according to their skillset.One light set is enough for commuting or road riding but for mountain biking or trail riding, two sets are required for extra light, redundancy and most of all personal safety.
Write a review
Your Name:
Your Review:
Note: HTML is not translated!
Rating:
Bad
Good
Enter the code in the box below: